Donate at No Cost to You
You can help those less fortunate even in these tough economic times.  These easy, and economical, ways to give can help your community without hurting your wallet.
Use your Ralph's Rewards Card
When shopping at Ralphs, swipe your Rewards Card. Up to 4% of your purchase value will be donated to Catholic Charities. Visit www.ralphs.com to enroll and select Catholic Charities of Los Angeles, Inc. to receive your community contribution.
ATTENTION: New Contribution Cycle as of September 1, 2015
Participants are required to register for the new cycle at www.ralphs.com or by using a scan bar letter (see instructions below). Even if you registered in July or August, you will need to re-register.
Registration and Scan Bar Letter instructions: For your convenience, step-by-step website registration instructions can be found at www.ralphs.com, click on Services, click on Community Contributions, click on 'For participant questions, click here'. If you would like to receive your customized scan bar letter, which is the alternative form of registration, please email your request to www.ralphs.com.
Share through American Express 

Through Giving Express® Online, American Express offers you the option to donate your Membership Rewards® points to the charity of your choice. Share your rewards with Catholic Charities of Los Angeles by visiting www.americanexpress.com/give.
You shop, Amazon donates at no cost to you
Amazon donates 0.5% of the price of your eligible AmazonSmile purchases to Catholic Charities of Los Angeles, Inc. Please, support us by starting your shopping at www.smile.amazon.com Tens of millions of products on AmazonSmile are eligible for donations.  You will see products marked "Eligible for AmazonSmile donations" on their product detail pages.
On your first visit to  AmazonSmile, you need to select  Catholic Charities of Los Angeles, Inc. to receive donations  from  eligible purchases before you begin
shopping.  Thank you for supporting us.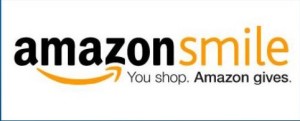 Surf the Internet
Raise money for Catholic Charities just by searching the Internet with GoodSearch – www.GoodSearch.com, which donates half its search revenue, about a penny per search, to the charities its users designate. Here's how:
1. Go to www.GoodSearch.com and enter Catholic Charities of Los Angeles in the box where you indicate the charity of your choice.

2. Click once on the "Verify" button.
3. Proceed with your search.