San Pedro Region
Mahar House Community Center Opens MY CLUB After-School and Summer Program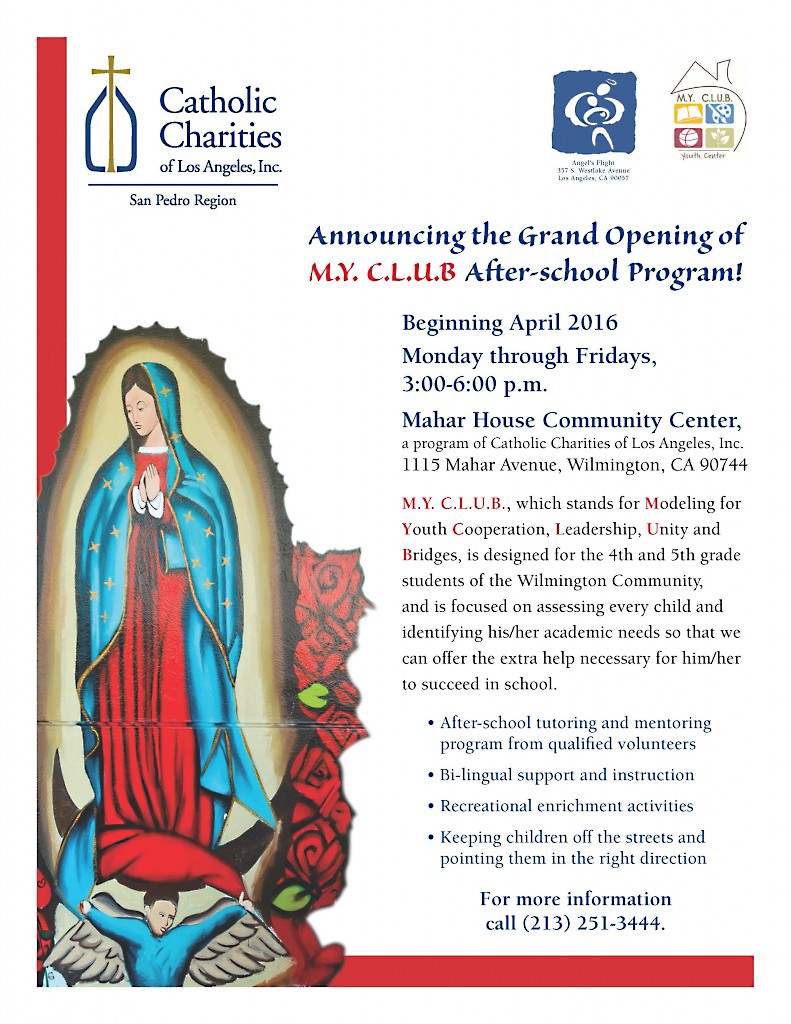 Modeling for Youth Cooperation, Leadership, Unity and Bridges (MY CLUB), an after school tutoring and mentoring program, will be offered to young clients of  Catholic Charities' Mahar House Community Center in Wilmington beginning June 15, 2016.
MY CLUB is designed to reach low income 4th and 5th grade students in the Wilmington community. The summer session will be running from Monday through Friday, 12:00-6:00 p.m. and during the school year the hours will be 3:00-6:00 p.m. Students enrolled in the program will receive homework help and one-on-one tutoring from qualified volunteers.
The goal of MY CLUB is to assess every child in the program and identify his/her academic needs, so that it can offer the extra help necessary to succeed in school.  As a result of the high student to teacher ratio in the schools, and the high percentage of monolingual Spanish-speaking adults in this community, it becomes challenging for students to seek and receive help outside the classroom. MY CLUB aims to overcome that challenge, and also prepare students for their transition to Middle School/Junior High.
MY CLUB will also offer guidance, mentoring, and recreational activities to keep the children off the streets and point them toward the right direction.  The first portion of each session will be dedicated to academics only, while the second half will focus on sports and enrichment activities.  Such activities will include computer programs, arts and crafts, dance and music, cultural awareness, performing arts, motivational speakers, sports leagues, and anything else that can enrich the lives of the students.  Snacks will be provided at the beginning of every session also.  The Summer Program will have educational and fun field trips.
For more information, call Mayra Vargas, Program Manager, at (213) 251-3444.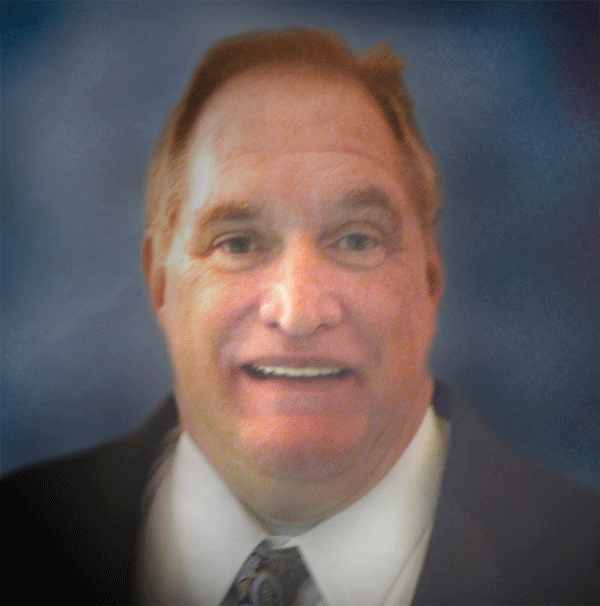 Bruce Hackman Appointed San Pedro Regional Director
Bruce Hackman assumed the role of San Pedro Regional Director for Catholic Charities of Los Angeles, Inc., effective January 28, 2013, replacing Anna Totta, who retired from Catholic Charities after holding the position of San Pedro Regional Director for slightly less than 9 years.
With 30 years of social work experience in administration, supervision and care management, and also a resident of San Pedro who attends St. John Fisher Chruch in Rancho Palos Verdes, Hackman is well qualified for the assignment.
Hackman grew up in New York and, after receiving his undergraduate degree in Sociology, his academic credentials include a Master's in Divinity from the Lutheran Seminary in Waterloo, Ontario, Canada. He ran group homes and homeless shelters.
He went on to receive a Master's degree in Counseling from the University of Scranton in Pennsylvania and later earned a Master's in Social Work from Loyola University in Chicago. He is a member of the Academy of Certified Social Workers (ACSW) and is a Licensed Master Social Worker (LMSW).
Hackman has experience: in providing individual, group and family counseling for special needs children and persons who are homeless; in developing and implementing psycho-social assessments and treatment plans for those populations; and in working with the community, local referral agencies and school systems.
As the new San Pedro Regional Director, Hackman is reponsible for managing all aspects of the Region including program development, financial management, fundraising, strategic planning, quality improvement, program operations and assessment.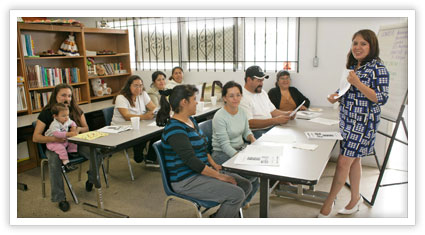 The San Pedro Region of Catholic Charities serves the South Bay and Long Beach communities by collaborating with citizens, local businesses and various nonprofit organizations.
Programs focus on helping those in perilous financial situations, families experiencing homelessness, children and the elderly.
The Region boasts two residences for the homeless, counseling services, a program for the homebound elderly, adult education, tutoring and other programs for youth, and a multitude of services that strengthen families and help those in need.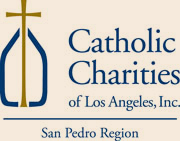 Wish List 

New toys for children – all ages
Socks  for adults & children
Children's clothing – used/clean
Personal hygiene products
Canned food/basic food staples
Peanut butter, dried beans, rice
Frozen chicken or turkey

Thank you!