Southern California Wildfire Relief Efforts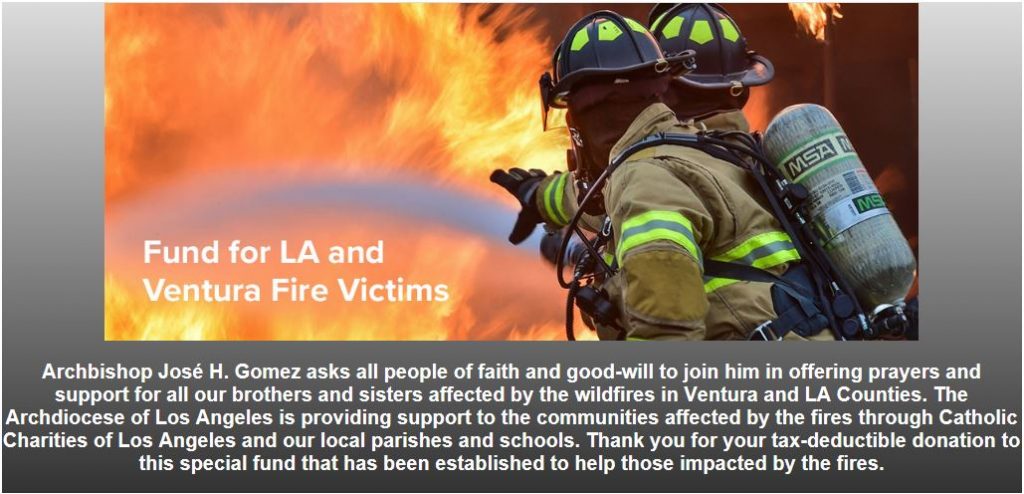 (Daniel Grimm, Catholic Charities of Los Angeles' Santa Barbara and Ventura County Area Regional Director, reflects on the response to the wildfires.)
The effect of the wildfires has been devastating, but people are responding with faith and generosity even before the flames have stopped, helping those displaced temporarily or permanently with food, water, clothing, bedding and other personal necessities.
Catholic Charities has been one of the collection points for this great outpouring of generosity and we're working extra to receive, store and distribute while taking care of our regular clients, both working low-income and homeless people.
The Red Cross and local cities have been great operating evacuation centers and first response generally.  Now we are helping people as they regroup, return to clean up and protect their homes, and deal with lack of power, heat, safe water and adequate food.
Marc Maxwell, the Development Program Director at the Ventura Center, as we spoke yesterday, saw flames of a spot fire leap up on the hill directly across the street from the center, and five firetrucks roaring in to deal with them.  Staff and volunteers received in the course of one day donations of food, clothing and personal items which filled the entire client reception room. Maxwell is making arrangements to move donated goods to a temporary distribution center in Casitas Springs staffed by Boy Scouts for easier access by residents protecting their homes and cleaning up.
As those whose homes were partially or completely destroyed seek to restart their lives, Catholic Charities is helping to find short-term housing. Our thrift store in Santa Barbara will be providing low- or no-cost furniture, clothing and household goods.  The Cardinal McIntyre Fund of the Archdiocese of Los Angeles, as well as a new special fund for wildfire victims, will help people with uninsured housing repair and replacement costs.
We are praying for a quick end to this 'trial by fire' but so grateful for the generosity of so many coming to the aid of their brother and sisters in Christ.
To donate, please click below: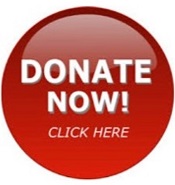 Support for the Southern California Wildfire Victims
Please send all donations and earmarked for the wildfire relief efforts/wildfire victims to:
Catholic Charities of Los Angeles, Inc.
1531 James M. Wood Blvd.
Los Angeles, CA 90015
Please send all in-kind item donations for the victims of the Ventura County wildfires to:
Catholic Charities' Ventura Community Services Center
303 North Ventura Avenue
Ventura, CA 93001-1936
(805) 643-4694 (Rick Raines)
Please send all in-kind item donations for victims of the Sylmar/Santa Clarita wildfires to:
Catholic Charities' Guadalupe Community Services Center
21600 Hart Street
Canoga Park, CA 91303
(213) 251-3549 (Sandra Yanez)
Wish List
for Ventura County Wildfire Victims
Note: Please do not send or bring in more clothing donations. The list below are items that are needed at this time.
Sleeping bags/Blankets           Batteries
Flashlights                               Wipes
Diapers – baby/adult               Ensure
Hotel/Motel vouchers              Shampoo
Towels                                     Wash cloths
Toothpaste                              Toothbrushes
Lotions                                     Socks
Phone Chargers                                      
New toys