Alleviate Hunger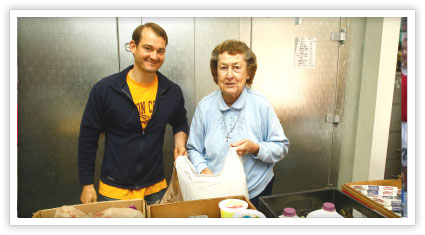 Hunger has no boundaries. It affects every community and exists everywhere in the country.
In 2012, distributions from the Los Angeles Regional Food Bank reached 1,000,000 people. Research shows that nearly 1.75 million people in Los Angeles County currently confront food insecurity and over 640,000 children face hunger.
Last year, Catholic Charities provided over 528,000 food services consisting of bags of groceries, sack lunches, prepared meals and food distribution to low-income individuals and families.
Help us fight hunger. Get involved. Make a difference. For specific needs in your area, click here.