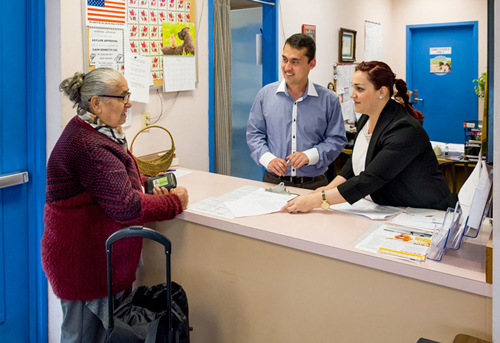 Become part of the Catholic Charities' family. Call or email James Batiste, Jr., MBA, Director of Volunteer Services, at (213) 251-3421 or
jbatiste@ccharities.org
.
Volunteer
Become part of the Catholic Charities' family. Our programs are currently accepting volunteers throughout Los Angeles, Ventura and Santa Barbara counties. Deliver food to the homebound elderly, tutor children, help at our food pantries, or answer phones. There are endless ways to be of service.
 Need a reason to volunteer with us? 
More than 68% of volunteers report that volunteering made them feel physically healthier.
89% agree that giving back improved their overall sense of well-being.
73% feel that being of service lowered their stress levels.
92% agree that volunteering enriched their sense of purpose in life.
Ready to get started?
Call or email James Batiste, Jr., MBA, Director of Volunteer Services, at (213) 251-3421 or jbatiste@ccharities.org.
To download volunteer forms, please click on applicable form(s) below:
Volunteer Application
Internship Application
Live Scan Applicant Questionnaire
Is your company looking for ways to give back?
In recent years, many businesses have taken a more hands-on approach to making the world a better place. Why not join the dozens of Los Angeles, Ventura and Santa Barbara counties' companies that are giving back? Your company may make a financial contribution in grants on behalf of the time you spend volunteering with Catholic Charities through a volunteer grants' program.
Please contact your company's Human Resources Department for workplace giving opportunities.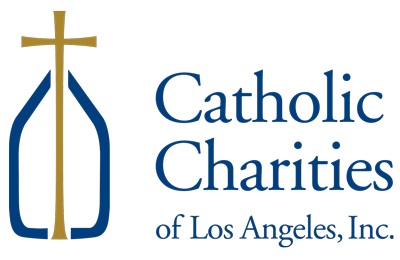 1531 James M. Wood Blvd.
P.O. Box 15095, Los Angeles, CA 90015
(213) 251-3400  |  info@CatholicCharitiesLA.org
©2023 All Rights Reserved. Catholic Charities of Los Angeles, Inc.
Catholic Charities of Los Angeles, Inc. is a 501(c)(3) nonprofit, public benefit corporation accredited by the Council on Accreditation.