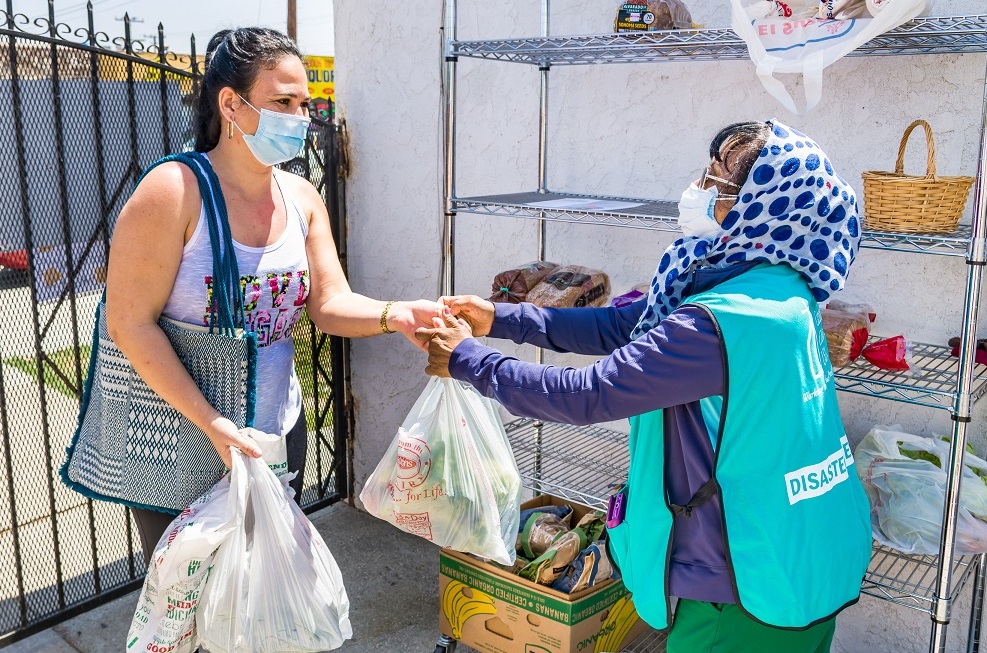 In Los Angeles County, 14.2% of the population lived in poverty in 2019. With a population of over 10 million, there are over 1.4 million persons who are considered poor.
Community Statistics
Poverty
According to the U.S. Census Bureau (July 2019), roughly five million Californians, about 13% of the state's population, lived in poverty. Data also showed that 14.2% of Los Angeles County's population is below the poverty level. With a population of over ten million, 1.4 million persons in the county are deemed poor.
Additionally, statistics show that one in ten working adults in the U.S. lives in homes that cannot afford enough food to feed their families. Inadequate funds for basic needs mean that the average worker cannot save money, and any sudden expense or loss of income results in food and housing insecurity. Each year, millions of Americans are impacted by hunger and homelessness.
Hunger
Millions of individuals and families living in America face hunger and food insecurity every day. According to reports, Los Angeles County is home to the largest population of food insecure people in the U.S. "An estimated two million people in Los Angeles County live with food insecurity, which means one in five people who live here may not know where their next meal is coming from." (L.A. Regional Foodbank, 2020)
Feeding America projects that 42 million people (one in eight), including 13 million children (one in six), may experience food insecurity in 2021. Many people who have been most impacted by the pandemic were food insecure or at risk of food insecurity before COVID-19 and are facing greater hardship since the pandemic.
Homelessness
The 2020 Greater Los Angeles Homeless Count estimates that there are 64,436 persons experiencing homelessness on a single night in Los Angeles County, a 12.7% rise from last year's point-in-time count and before the impact of the COVID-19 pandemic.
Of the total homeless population, 72% (48,041) were unsheltered, residing in places not meant for human habitation, such as cars, parks, sidewalks, etc., and 28% (18,395) were sheltered, living in an emergency shelter, transitional housing or supportive housing.
The number of homeless seniors, 62 and over, rose 20%, and homelessness among Transition Age Youth saw a 19% increase.  The report also stated that this year's Count revealed that two-thirds of the unsheltered adults experiencing homelessness were homeless for the first time last year, and 59% of them cited economic hardship as the cause.
The largest concentration of homelessness in 2020 was in Metro Los Angeles (26%), South Los Angeles (20%), and San Fernando Valley (14%).
An average of 207 people exit homelessness every day, while 227 people become homeless.
Demographics of Population Served
by Catholic Charities of Los Angeles, Inc.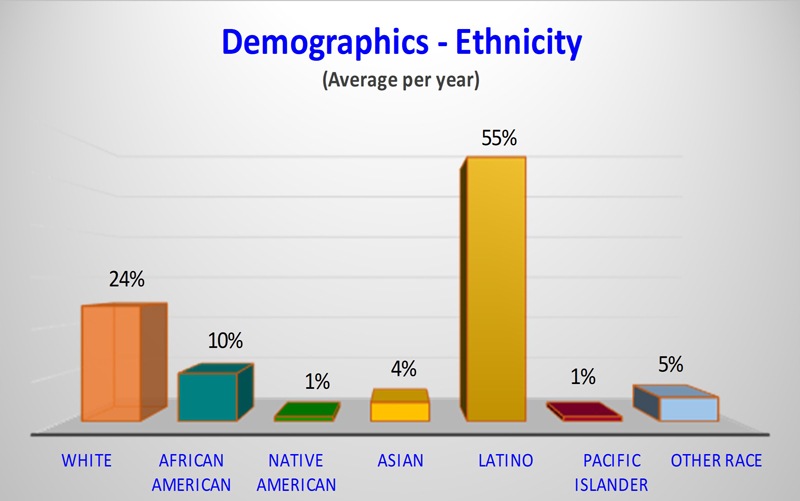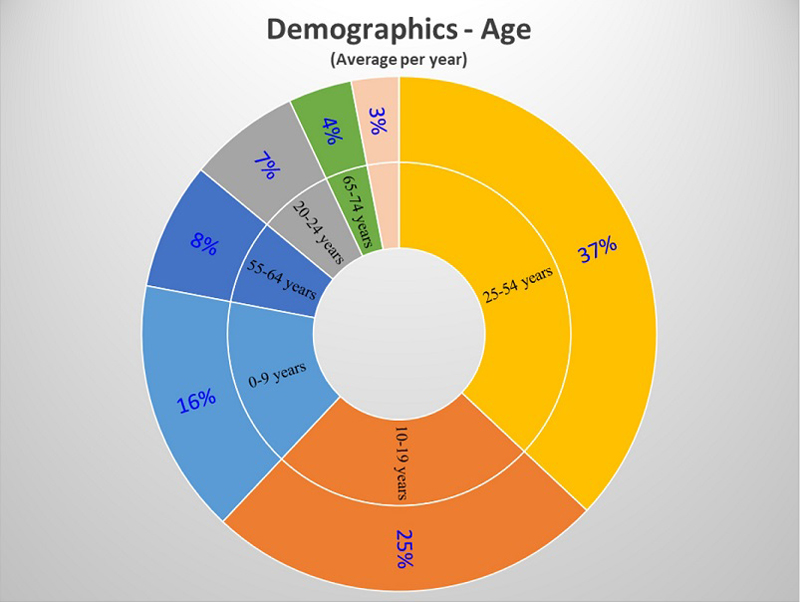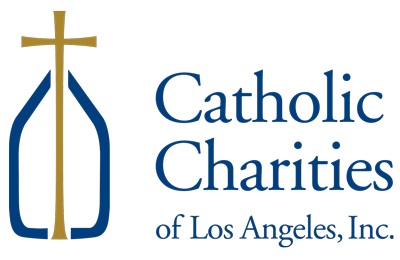 1531 James M. Wood Blvd.
P.O. Box 15095, Los Angeles, CA 90015
(213) 251-3400  |  info@CatholicCharitiesLA.org
©2023 All Rights Reserved. Catholic Charities of Los Angeles, Inc.
Catholic Charities of Los Angeles, Inc. is a 501(c)(3) nonprofit, public benefit corporation accredited by the Council on Accreditation.