Attend an Event
Practically every month, there is an event to support! We appreciate our generous donors who attend our regional and corporate fundraising events. You can find a list of upcoming events by clicking here.
Annual Awards Benefit Dinner – Building Bridges to Success
Thursday, October 4, 2018
Save the date! Celebrating 53 years of service. Honorees include: Tracy Hernandez, CEO LA County Business Federation (BizFed), Erin Rank, CEO, Habitat for Humanity, Greater Los Angeles, and Dr. Francisco Rodriguez, Chancellor, LA Community College District. For more information, visit www.ayela.org.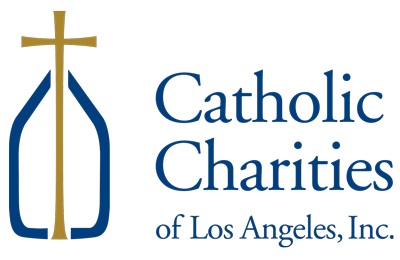 1531 James M. Wood Blvd.
P.O. Box 15095, Los Angeles, CA 90015
(213) 251-3400  |  info@CatholicCharitiesLA.org
©2018 All Rights Reserved. Catholic Charities of Los Angeles, Inc.
Catholic Charities of Los Angeles, Inc. is a 501(c)(3) nonprofit, public benefit corporation accredited by the Council on Accreditation.