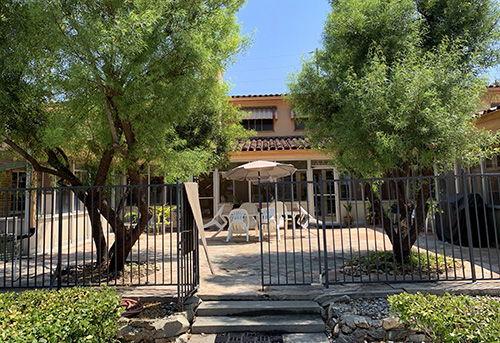 We are the pioneers and experts in providing services for women and children escaping domestic violence.
Who We Are
Our Mission
Good Shepherd Shelter's mission is to break the generational cycle of domestic violence by providing individualized, comprehensive services and shelter to women and children escaping domestic violence and by raising the level of community awareness through advocacy and education.
Our Vision
Good Shepherd Shelter envisions a world where all women and children are freed from the cycle of domestic violence and have an opportunity to live their lives fully, sustained by the sense of their dignity, independence and potential to contribute to the lives of others.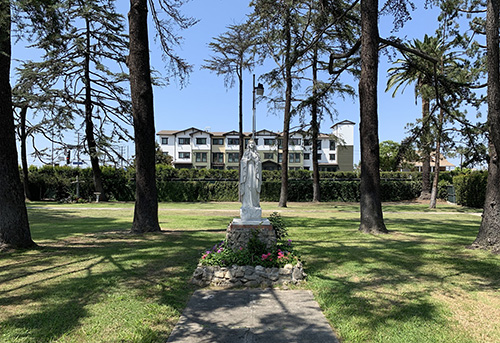 Good Shepherd Shelter, in 1977, opened the first domestic violence shelter in Los Angeles.
About Us
In 1904, the Sisters of the Good Shepherd in Los Angeles opened their doors to young women and girls who were at risk for violence. They offered them, housing, education and counseling. Over time, the Sisters realized that the most effective approach to ending the inter-generational cycle of domestic violence was to begin with the children. The Sisters founded Good Shepherd Shelter in 1977 for mothers and children who were escaping domestic violence. It was the first domestic violence shelter in Los Angeles.
Good Shepherd Shelter is a transitional facility which provides individualized, comprehensive, trauma-informed care for mothers and children to help them heal from the devastating effects of surviving domestic violence. The programs are designed to heal families and give them the tools they need to lead stable, violence-free lives thus breaking the inter-generational cycle of domestic violence.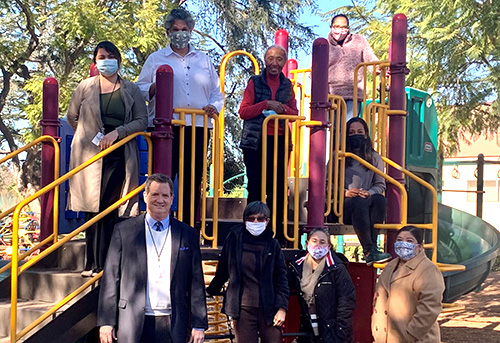 Good Shepherd Shelter Staff
Meet The Team
Rev. Monsignor Gregory Cox, Executive Director
Deana Payne, Program Director
Karla Haynes, Family Services Director
Marlene Ruiz, Mental Health Coordinator
Greg Cornell, Director of Development
Ina Cowo, School Supervisor
Kimberly Ayala, Case Manager
Maria Mendez, Shelter Manager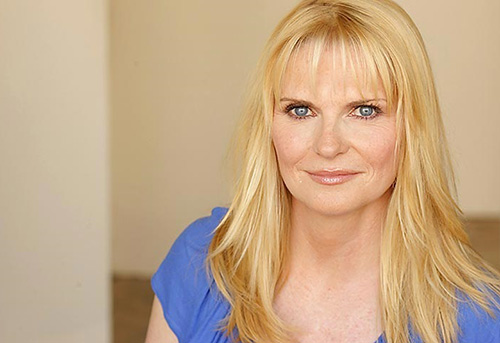 Deana Payne, Program Director
Message from the Program Director
When I made the decision to return to school and earn a Master's degree, I did so with the certainty that I wanted to focus my research studies on the experiences of domestic violence survivors. I made that decision due, in part, to me being a survivor myself and also because I wanted to seek a career that enabled me to be of service to fellow survivors. At the time, I did not know what that career specifically looked like. I thought, perhaps, I would further my education to earn a Ph.D. in order to continue my research. I also considered going to law school to help survivors from a legal and litigation standpoint. The bottom line is that I was open. Open to whatever opportunities came my way and I am most grateful for my position as Program Director here at Good Shepherd Shelter.
Good Shepherd Shelter is a very special place. Upon entering for the first time, I was taken aback at the expansive beauty of the property. As a domestic violence survivor myself, I have unfortunate history with shelters of my own. I was astounded by the presence of an elementary school on site as well as the individual units for each of the families and the Adult Learning Center. It is a rare and wonderful thing to know that you are exactly where you are meant to be at any given time. I do not see my days spent here at the shelter as work but rather as an opportunity to fulfill my goals of being in service in any way I can to help fellow survivors heal and move forward in their lives.
– Deana Payne, Program Director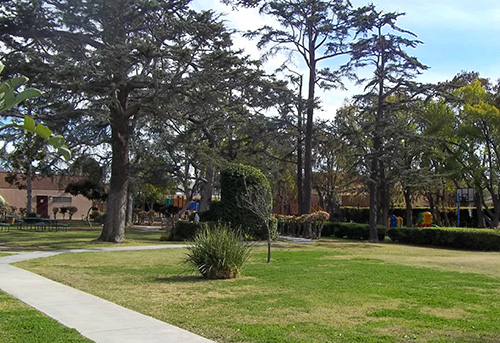 Advisory Board
Jennifer Waltzer, President
Deana Payne, Executive Vice-President
Jennifer Gill, Vice-President
Cheryl Newell, Secretary
Kathy Hanks, Treasurer
Board Members
Elizabeth Kaplan
Nina MacLeay
Ed Perry
Annette Sikand
Heather Richardson
Julie Turner
Michael Wilson
Ex-Officio Board Members
Rev. Monsignor Gregory Cox
Sr. Madeleine Munday
Mission Partners
Partial List
A & E Wilmas Foundation
Adams-Mastrovich Foundation
Alpha Chi Omega Foundation
American Endowment Foundation
Bob & Dolores Hope Foundation
Buckley Family Fund
Carrie Estelle Doheny Foundation
Carson Foundation
Christ Child Society of Pasadena
CIT
City National Bank
Crowell & Moring Foundation
Dan Murphy Foundation
Dohn Foundation
Duff Daniels Family Foundation
F.P. Winnie Foundation
George and Mary Ann Leal Foundation
Hallagan Family Foundation
Hollywood-Los Feliz Foundation
Knights of Columbus
Knock Out Abuse West
Lakers Youth Foundation
Lark Ellen Lions Charities
Lindsay Brooke Adams Foundation
Lon V. Smith Foundation
Marisla Foundation
Marjorie & Edward Illig Foundation
Mayfield School
Michell and Greg Taylor Foundation
Mitsui USA Foundation
Morrison & Foerster
Present Now
QueensCare
RJA Foundation
Sandpipers Foundation
Sheppard Mullin Richter & Hampton LLP
Sikand Foundation
Smith Family Foundation
The Coleman Foundation
The DMK Foundation
Thomas & Dorothy Leavey Foundation
William H. Hannon Foundation
Women's Foundation California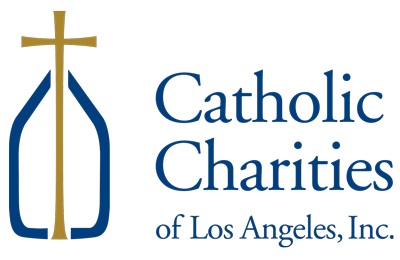 1531 James M. Wood Blvd.
P.O. Box 15095, Los Angeles, CA 90015
(213) 251-3400  |  info@CatholicCharitiesLA.org
©2023 All Rights Reserved. Catholic Charities of Los Angeles, Inc.
Catholic Charities of Los Angeles, Inc. is a 501(c)(3) nonprofit, public benefit corporation accredited by the Council on Accreditation.