Thank you for joining the City National Women's Network in its support of Good Shepherd Shelter, a domestic violence shelter for mothers and their children.
Since COVID-19 lockdowns began, surveys from the U.S. and around the world have shown sharp increases in domestic abuse. It has become "a pandemic within a pandemic," as the stress from shutdowns and job losses exploded into violence. Communities of color have also been affected more severely, with systemic inequities often translating to lower income and less access to social and private services. Domestic violence is also a major contributor to homelessness. In the U.S., it is estimated that 28% of homeless families are homeless because of domestic abuse.
The Sisters of the Good Shepherd have been serving Los Angeles' young women and girls at risk for violence since 1904. They founded Good Shepherd Shelter in 1977, creating the first domestic violence shelter in Los Angeles. Today, the shelter is working to end the inter-generational cycle of domestic violence by serving as a transitional facility and providing individualized, comprehensive, trauma-informed care for mothers and children.
Please fill out your CNB e-mail address below before submitting your donation. Thank you so much for supporting Good Shepherd Shelter!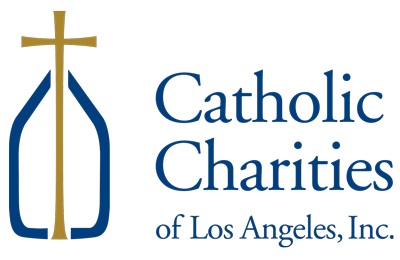 1531 James M. Wood Blvd.
P.O. Box 15095, Los Angeles, CA 90015
(213) 251-3400  |  info@CatholicCharitiesLA.org
©2023 All Rights Reserved. Catholic Charities of Los Angeles, Inc.
Catholic Charities of Los Angeles, Inc. is a 501(c)(3) nonprofit, public benefit corporation accredited by the Council on Accreditation.