Urgent — Please Donate Today!
We are in URGENT need of support for the Afghanistan Crisis!
Please donate to help us sustain our free legal services for Afghan refugees and asylees!
Catholic Charities of Los Angeles is proud to be a multi-cultural, linguistically diverse organization with staff members whom culturally represent the communities to whom we serve. Immigration and Refugee Services staff members are fluent in the following languages: Arabic, Armenian, Chinese, Farsi, Spanish and Vietnamese.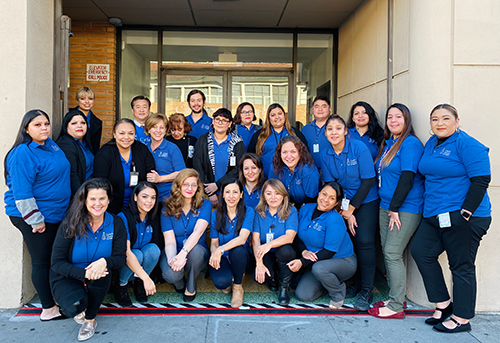 Immigration Services – Main Office
Please call our office at (213) 251-3411 Monday – Friday 8:30am – 5:00pm, or leave a message after hours on our Hotline: (213) 251-3484 and your call will be returned the next business day.
1530 James M. Wood Blvd.
Los Angeles, CA 90015
Phone: (213) 251-3411
Immigration Services – Inglewood Office
St. Margaret's Center
10217 Inglewood Avenue
Lennox, CA 90304
Phone: (213) 672-2202
Our Services
We offer many free and low-cost services to help with your specific needs.
Do you want to become a US Citizen?
Do you need help with Immigration?
Are you a refugee or asylee?
Citizenship Services

Want to learn more about our free Citizenship application assistance services? Visit our Citizenship Services page.
Immigration Services

Learn more about our low-cost immigration services by visiting our Immigration Services page.
Refugee / Asylee Services

Are you A Refugee or Asylee?
Our Refugee Services' program assists refugees and asylees with the immigration application process; such as adjustment of status, work permits, travel documents, family petitions, and citizenship applications. For information, please contact reception1530@ccharities.org or call our main office at (213) 251-3411.
Get Involved
PARTNER with Us

Join our growing list of partners! Contact KCahill@ccharities.org if you are interested in collaborating with us. We are always looking for hosts for our free information sessions, presentations, workshops and classes. We value and appreciate our partners and look forward to working together in the community!
VOLUNTEER with Us

Due to the COVID-19 pandemic, we currently do not have any office volunteer positions available. Please contact us with your interest and we hope to be able to bring volunteers back soon.
To volunteer in the Immigration Services' program, please contact KCahill@ccharities.org
DONATE to our Program

Your tax-deductible donation will truly make a difference in people's lives. We thank you for your generous contribution, helping us to further our mission in serving vulnerable immigrants and refugees.
To Donate By Phone:
(213) 251-3509
To Donate By Mail:
Send check or money order made out to:
Catholic Charities of Los Angeles – Immigration & Refugee Services
1530 James M Wood Blvd.
Los Angeles, CA 90015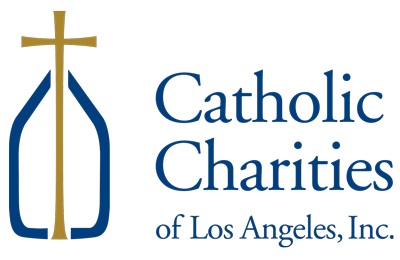 1531 James M. Wood Blvd.
P.O. Box 15095, Los Angeles, CA 90015
(213) 251-3400  |  info@CatholicCharitiesLA.org
©2023 All Rights Reserved. Catholic Charities of Los Angeles, Inc.
Catholic Charities of Los Angeles, Inc. is a 501(c)(3) nonprofit, public benefit corporation accredited by the Council on Accreditation.